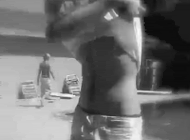 Dwight Houston and Ethan Brightman are in love. Nothing could ever come between them, not until the car accident. Ethan loses all memory of being with Dwight but can love truly conquer all? Can Dwight find a way to trigger Ethan's memories?
Meanwhile, Ethan is struggling with strange feelings he never thought he'd have. He's drawn to Dwight and knows thaat there is something important there, something he'd forgetting, something just out of reach. If he could just figure out what it was.
Characters from CP Coulter's 'Dalton'
0 words to go.
Note: Once NaNoWriMo is over, this will be a purely Dwighthan blog.
Submit anything Dwighthan related here.